About us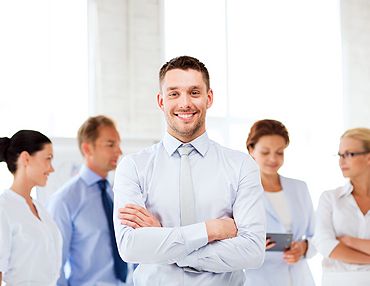 My name is BILL REICHARDT, and I am the CEO of Franchise Horizons, LLC.
Prior to gaining traction in my career, I acquired a BA from Yale, an MBA in finance from Stanford and an honorable discharge with Army Commendation Medal following two drafted years in the US Army.
I have many years of experience in the private sector, including an early career at Chrysler that culminated as the Director – Finance for a $400 million division of Chrysler International based in London; commercial real estate activities in California; and the VP for Business Development at a business near Washington DC that provides an important security service to our country. This last position included authoring an 18-article series on advanced driving techniques that appeared in two regional newspapers. I have significant experience in fundraising for major non-profit projects as well, and enjoy working with individuals capable of making sizable philanthropic investments. My desire to help has also led me to serve on a number of non-profit boards of directors at the community and state levels, including as president of the Jefferson County Schools Education Foundation, a member of the Governor's Workforce Investment Board, and SCORE, a volunteer non-profit that helps create and grow small businesses.
Franchise consulting is a client-centered process and that appeals to me. It involves command of the process; ability to listen carefully to what prospective franchisees are after; diligence in finding the best opportunities for the prospect; and great satisfaction in helping others fulfill their dreams. I also welcome the federally-mandated franchisee protection laws.
Franchise Horizons, LLC is a full service franchise consulting and development firm with extensive experience in the franchise industry. Our consultation process is a proven method of helping others identify and research franchise opportunities that present a true opportunity for success for our clients and their target markets.
With over 4,400 franchise concepts available in the United States alone, searching for the right franchise can be a daunting task. In addition not all franchises are created equal and even the top rated franchises are not always the best fit for all individuals. Our client-centered process takes a close look at your goals, experience, strengths, weaknesses, desired lifestyle and more to help you find the opportunities that present a realistic opportunity for long term success and happiness.
With so many franchise opportunities available today it is much easier to choose the wrong franchise than the right one. Our extended team of professionals has decades of experience in franchising. We've owned franchises, we've helped build franchises and we have helped entrepreneurs just like you achieve success in franchising - and we are here to help you! Here are some of the Selection Filters that we use:
Differentiation Vs. Competition
In-Depth Interviews With Franchise Executives
Independent Industry Endorsements
Franchisee Feedback
How Long in Business – Parent & Franchise
How Many Locations & Trend
Small Business Administration ("SBA") Failure Rate
Training & Support